Joy in Learning and Teaching
Constantly seeking self-improvement, exploring, and discovering new paths: That's exactly what distinguishes the artist and musician Clemens Schaller. Teaching and learning go hand in hand.
Seeking new pedagogical approaches, listening to and learning music, playing or singing music, being creative on an instrument, reading sheet music, practicing and feeling rhythm—Clemens Schaller has always been on the lookout for simple and innovative approaches for both himself and his students.
"For me, it's about the balance between input and output. It requires the interplay of listening to music, practicing the instrument, reading sheet music, feeling and learning rhythm, acquiring musical knowledge on the instrument, improvising, and staying creative and curious."
University of Music and Performing Arts Vienna (mdw)
At the Institute for Music Education Research, Music Pedagogy, and Elementary Music Making (IMP) at the University of Music and Performing Arts (mdw), Clemens Schaller has been serving as a mentor for practical teaching in music schools and professional practice for many years.

Musicschool Wienerwald Mitte
Since 2001, Clemens Schaller has been teaching keyboard instruments for jazz/pop/rock at the Musikschule Wienerwald Mitte in Purkersdorf. He also serves as a choir conductor in Purkersdorf.
Musicschool Schaller
From a young age, the artist began teaching music and guiding and inspiring his students. Clemens Schaller gained his initial pedagogical experience through the "Musikschule Schaller," which he founded in 1997. He developed and led it for five years and taught there alongside other educators.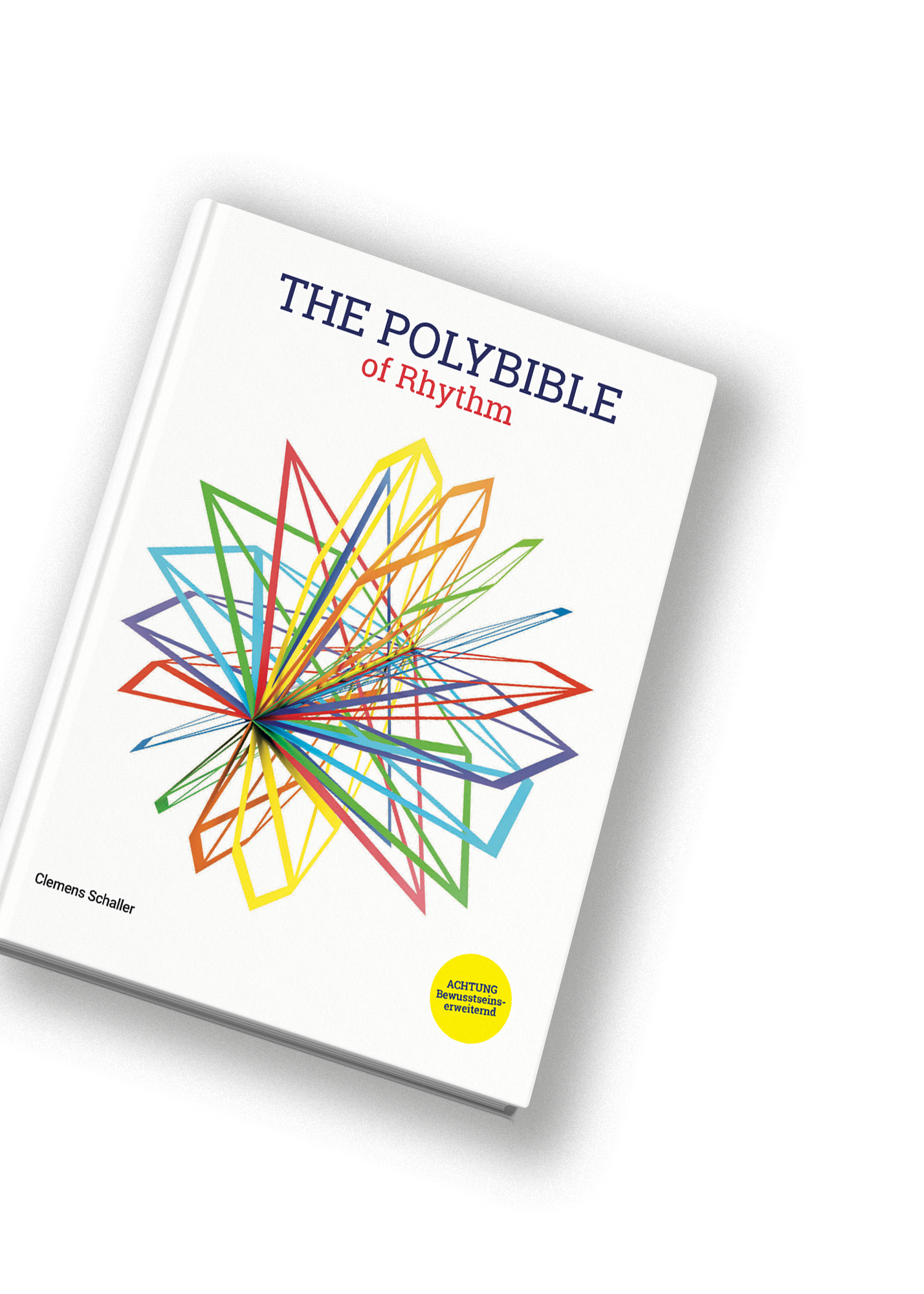 Music can also be simple
The quest for new concepts and possibilities to simplify the learning of music, particularly in the realms of rhythm and coordination, led Clemens Schaller to develop his own approach. The result is the Polybible of Rhythm, an entirely new and innovative way of thinking that dispenses with measures and note values. Instead, rhythms and coordinations are visualized in a straightforward manner using circular shapes.
Learn here how anyone, regardless of their musical level and instrument, can enhance and elevate their musical experience with the Polybible.