Turning Your Event into Success
The right musical backdrop is crucial for the success of your event. Clemens Schaller is an artist and musician who is dedicated and skilled, with years of experience in the event industry and various music genres. He is the competent contact person for the musical aspect of corporate events.

Artistic Background
As a musician and arranger for numerous theater, film, and musical productions, Clemens Schaller has demonstrated his musical talent and sensitivity.
As a musical director, he has built a vast network of artists, musicians, and singers of various genres over the years. A network that will make your event truly unique.
Shape an extraordinary event with the band, formation, musicians, and style and size that appeal to you. Clemens Schaller is your companion and advisor, always ready to be on stage.
All artists participate with infectious enthusiasm that immediately captivates and excites the audience.
Years of Experience – From Preparation to Implementation
The first step towards a successful event is thorough preparation. Selecting the right music requires a keen sense.
Clemens Schaller asks the right questions:
What is the goal of the event?
Which musical style suits the occasion?
Should the music be in the foreground or the background?
Is it a private or corporate event?
Who is the audience? Are the guests customers or employees of the company? Are well-known personalities invited?
Does the event have marketing and networking characteristics?
Should the musicians interact with the audience?
With his years of experience, Clemens Schaller will competently address these questions alongside you. Through conversation, the right musical concept for your event quickly emerges.
During the event, the musicians respond flexibly and sensitively. This ensures a successful musical entertainment that contributes to the success of your event.
Vast Musical Repertoire
Choose piano entertainment with or without vocals with Clemens Schaller as a solo performer or background accompaniment in numerous styles: from lounge music, jazz, classical, pop, Austropop to Schlager.
Elegant jazz trio, a full band with brass and lead singers, or a cool DJ – Clemens Schaller selects the appropriate musical ensemble according to your preferences, with sensitivity and experience.
Piano solo with or without vocals.
Jazz trio featuring double bass, saxophone, and piano – the classic choice. Formations with double bass, guitar, and piano or double bass, piano, and vocals are also popular.
Large ensemble spanning diverse genres from jazz, pop, and rock to contemporary music.
Viennese cabaret songs and tunes from piano humorists, as well as songs from the 1950s by Hermann Leopoldi, Georg Kreisler, Pirron and Knapp, and Peter Alexander – all interpreted by Clemens Schaller.
In the following portfolio, you will receive an overview of Clemens Schaller's vocal and song repertoire – solo on the piano, with a band, and as a singer.
The flexible Event Grand Piano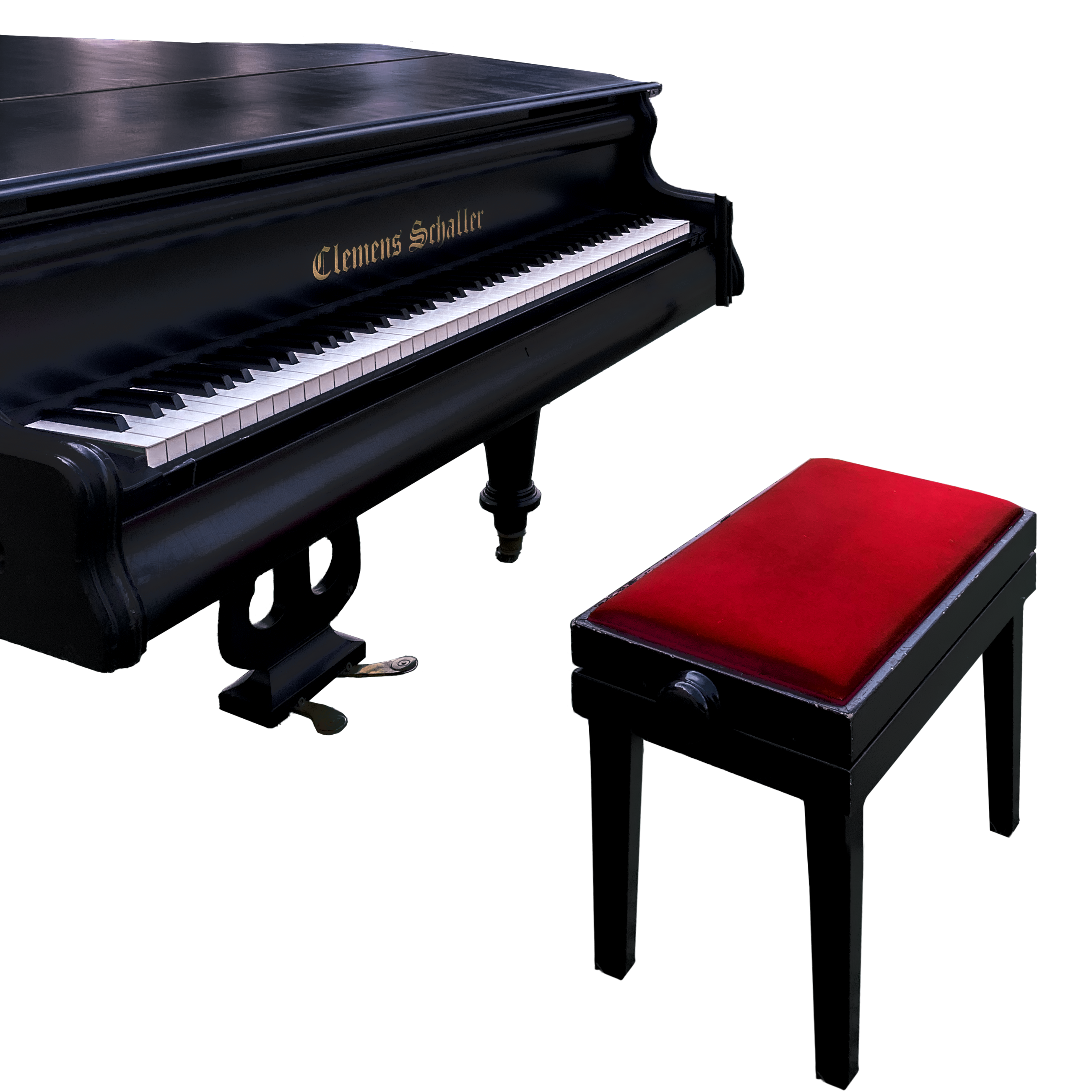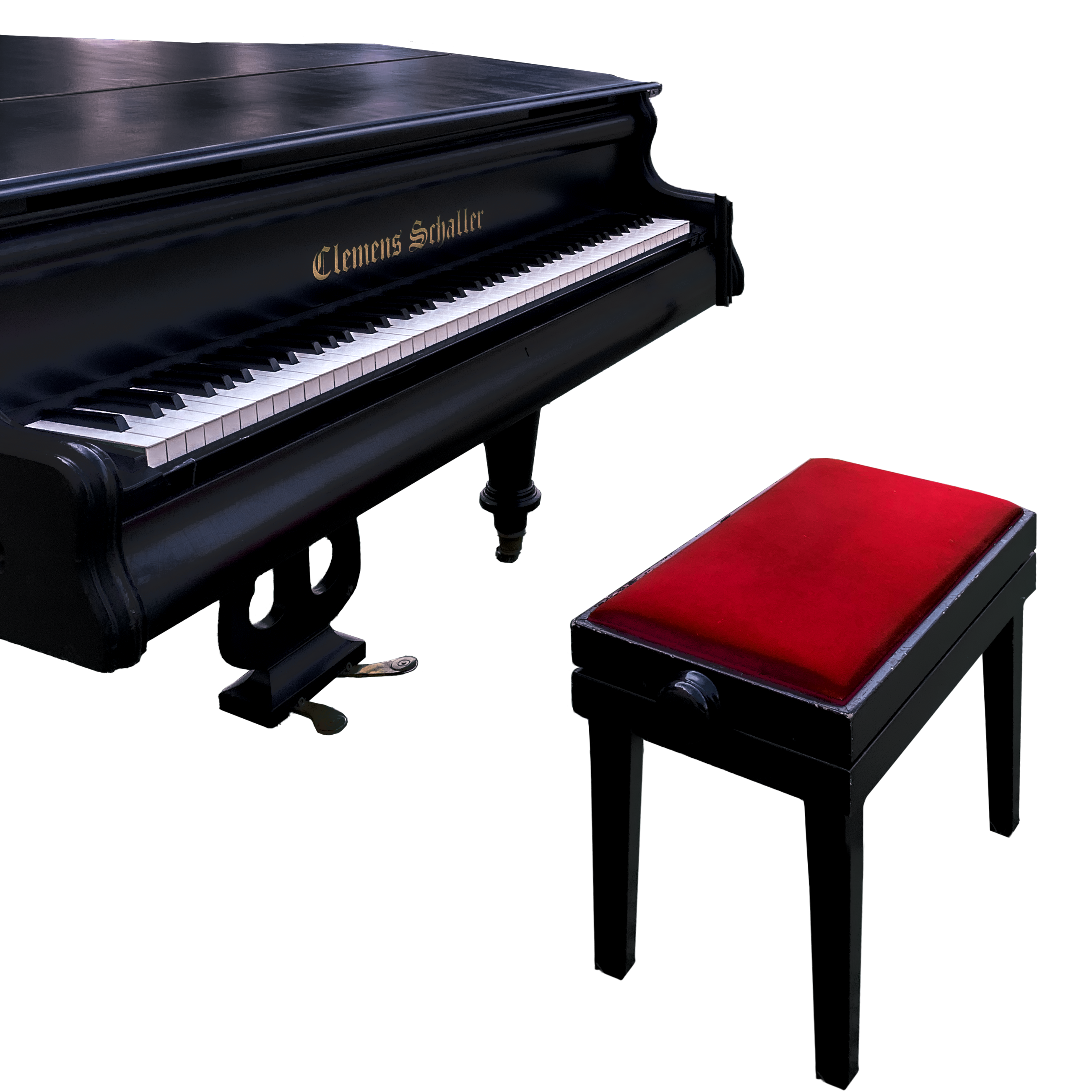 Musical, Technical, and Visual Highlights
The flexible Event Grand Piano
Musical entertainment can indulge not only the ears but also the eyes. An exceptional example of this is the versatile Event Grand Piano designed and created by Clemens Schaller.
What makes it unique is that the grand piano serves as an exquisitely elegant shell for a keyboard. The Event Grand Piano can be placed on a field just as well as on a rooftop or terrace. Book Clemens Schaller's versatile Event Grand Piano for your event.
Versatile equipment
Clemens Schaller also provides the complete sound and lighting technology for events up to 200 people.
Clemens Schaller captivates in a charming manner with songs from the piano humorists of the 1950s. He sings, plays, and entertains with songs by Hermann Leopoldi, Georg Kreisler, Pirron and Knapp, and Gerhard Bronner.
With virtuoso piano playing and a touch of nostalgia, the artist also presents hits by Peter Alexander or Bill Ramsey.
Humorous, subtle, and emotional, Clemens Schaller's own compositions and songs are.
Whether he reinterprets well-known songs with comedic lyrics or presents his own songs, Clemens Schaller always spreads good vibes and encourages his audience to sing along and participate.
An evening becomes a shared journey, sometimes into the past, always with touching and beloved songs. Let's laugh, sing, and enjoy life together.
You can also purchase my music as CDs or listen to it on Spotify.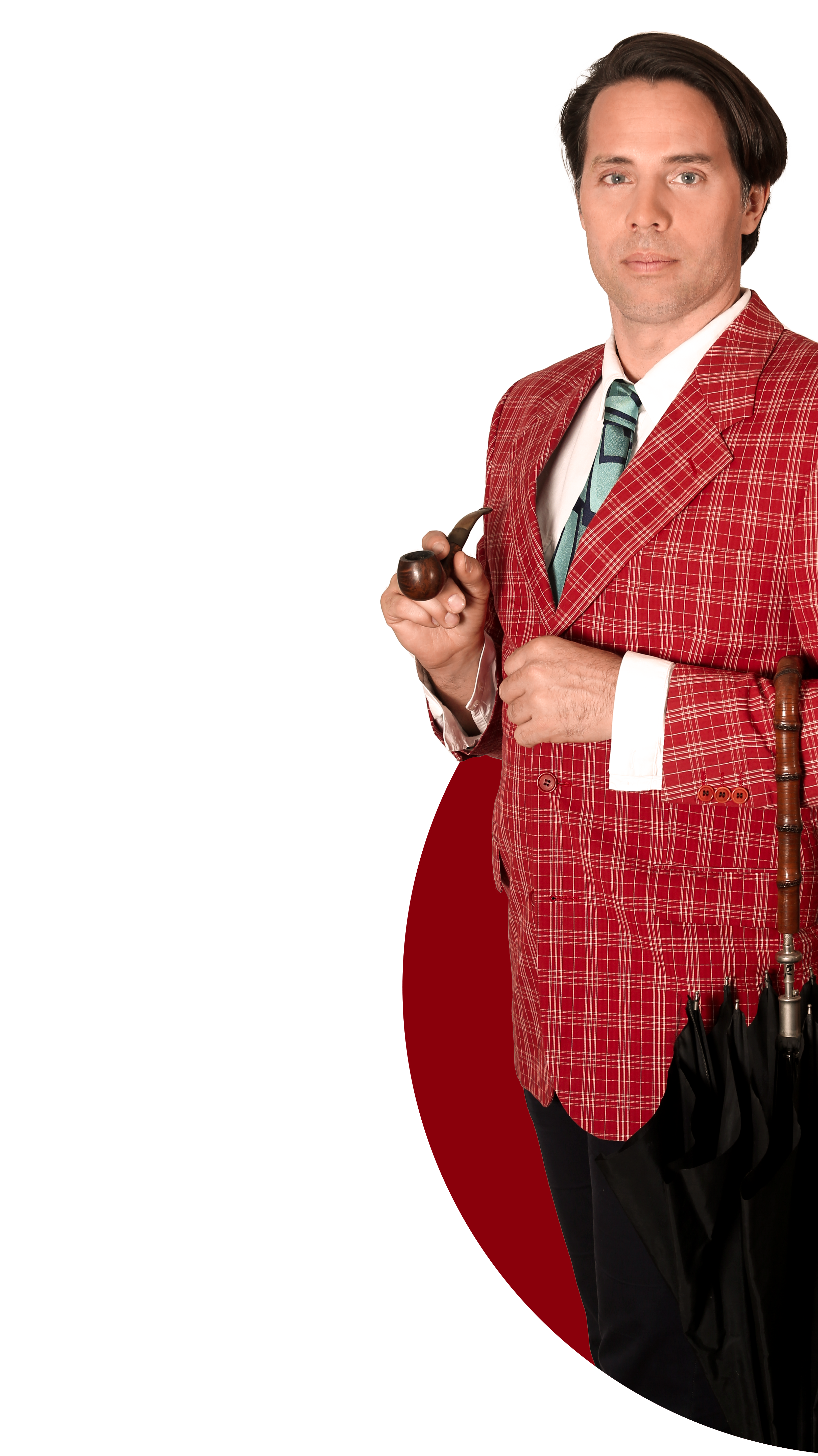 Equipment for Events
For events hosting up to 200 people, Clemens Schaller provides sound and lighting technology. This includes a premium Seeburg sound system with a subwoofer, l'Acoustics speakers, a wireless microphone, an Allan&Heath 12Z mixer, a DJ battery-powered speaker, as well as monitoring for optimal sound quality and professional event management. And of course, the versatile Event Grand Piano.